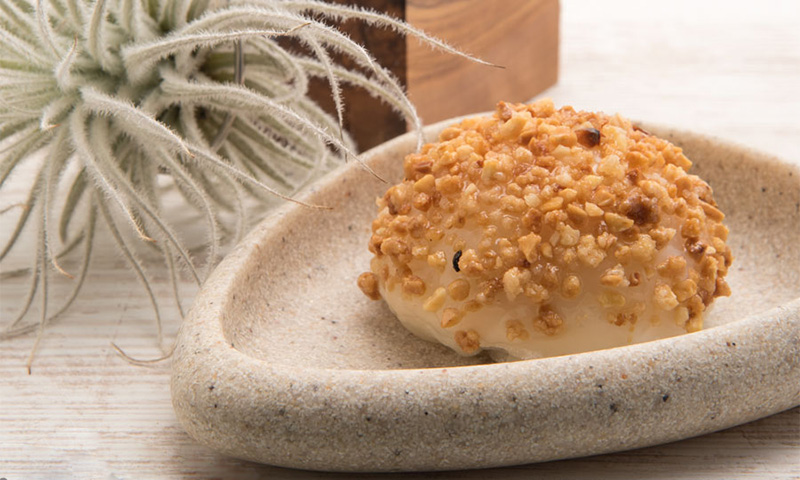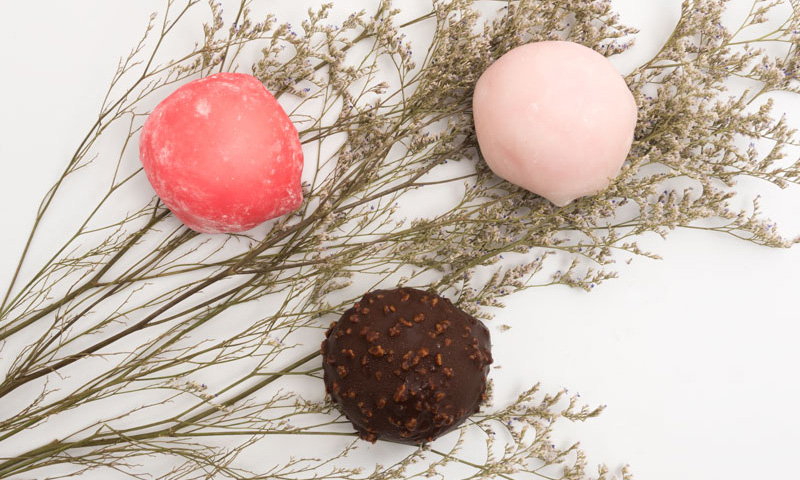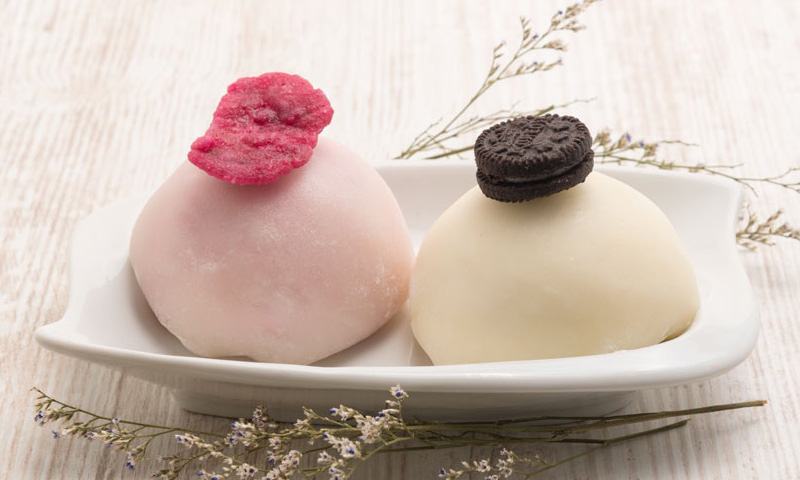 OUR MISSION
We unite and innovate in each mochi that we make by hand, putting all the illusion to create new experiences of flavors and textures.
Niji's history begins in 2016 in a little workroom in Barcelona. Working to create the perfect mochi, Agnesa Novitchi, foundress of the company, achieved the perfect union between the rice flour coating and the mousse that works as filling. This way what you already know as "Nijis" were born.
With a small team in the workroom located in 141 Vallespir street, in Barcelona, this became the first official shop of the company in May 2018. Being the one and only shop of the country to sell exclusively mochis, growth was unstoppable, and we expanded to other cities as Madrid or Valencia.
WE ARE REFERENTS
Niji combines tradition, innovation and haute cuisine: this way it has become the benchmark par excellence of this desired Japanese dessert. With direct sales to the public and to restaurants, at the end of 2020 we began to expand in Lisbon, Portugal, and we launched our online sales service.
Our immediate future implies continuing to grow, throughout Europe and the rest of the world, to be even closer to all of you and to reach an even wider clientele. In addition, we continually innovate in the flavours and textures that we present to you, such as our now legendary cheesecake with lilac coating and raspberry and blueberry jam heart, cava with peta zetas or mango passion fruit, hallmarks of the brand.
MEMORABLE
After five years, we are a recognizable brand by seeing our product. We are quickly visually identified and the brand's identity we have built helps us to be unique and exclusive. Plus, from the name to the corporate colours, they help make NIJI a 360 ° brand.